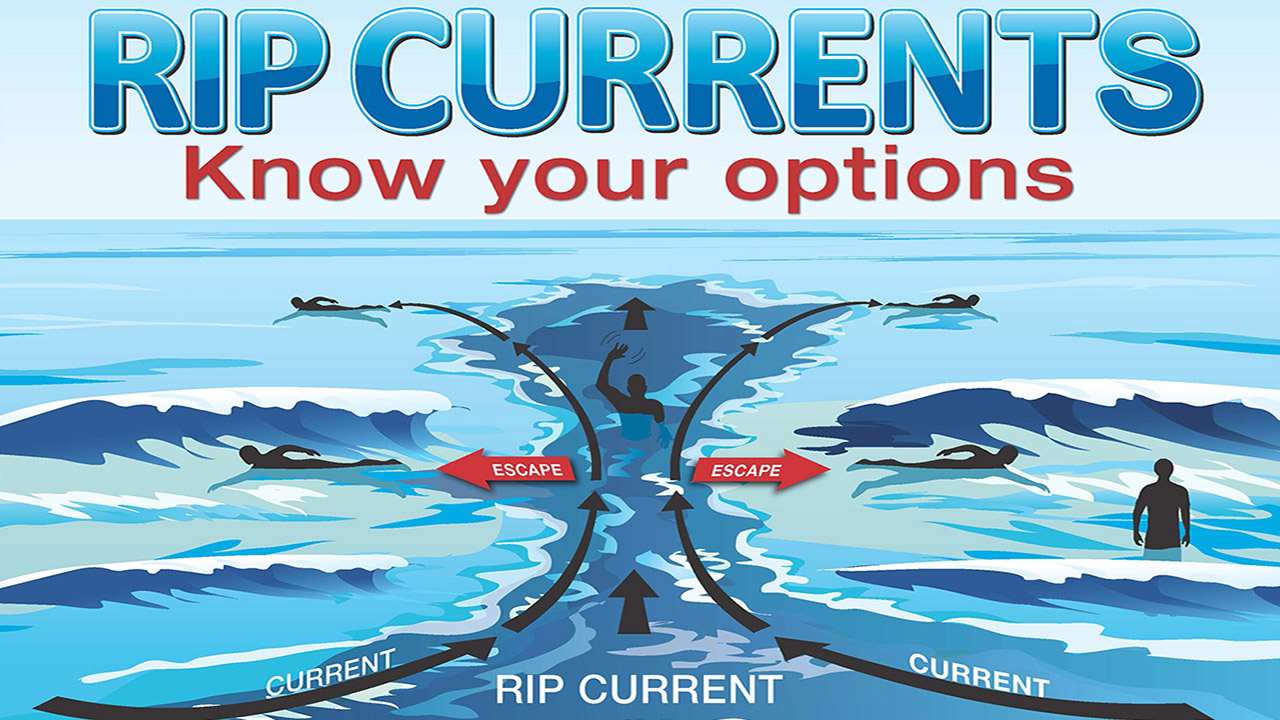 How to survive rip currents and other drowning hazards
1. Don't panic: If you are caught in a rip current, stay calm. Panicking can cause you to exhaust your energy too quickly, and it will be more difficult to swim back to shore.
2. Don't fight against the current: If you fight the current you will likely tire out and not be able to make it back to shore. Instead, swim parallel to the shore, back towards calmer waters. If you do not have the energy to swim all the way to the shore, then float or tread water until you can catch a wave back to shore.
3.Stay aware of other dangers: While in the water, be aware of other drowning hazards, such as strong waves and offshore winds. If you notice these hazards, look for areas with calmer waters before entering or swimming in the water.
4. Swim with a buddy: Whenever possible, it is best to swim with a buddy. That way, if one of you gets into trouble, the other can help or call for help.