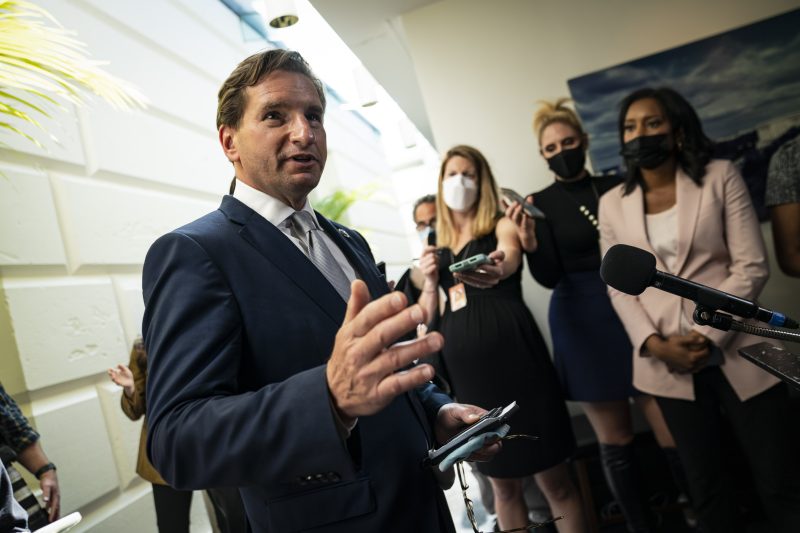 'I'm the longshot': Dean Phillips embraces underdog role in shaky debut against Biden
Democratic Congressional hopeful Dean Phillips embraced his role as the underdog in his shaky debut in a fundraiser against former Vice President Joe Biden last week. Phillips, who launched a surprisingly successful bid for Minnesota's 3rd Congressional District in 2018, stepped up last Monday to address Biden's supporters at a Minneapolis fundraiser. The event was just the latest in a string of appearances the up-and-coming candidate has been making, as the freshman candidate ekes out every bit of national publicity he can get in what's sure to be a tough road to Congress.
In a move that could come to define Phillips' campaign, the first-timer came out against the odds and head-on against a political giant like Biden, who's maintained a consistent lead in the polls. Phillips embraced the underdog role head-on, telling the crowd that he's "the longshot" amidst a sea of political giants.
Phillips, who talked up his military background and emphasized his commitment to campaign finance reform, briefly received cheers from some attendees. But overall, the reception seemed lukewarm and wasn't anything close to Biden's thunderous ovation. Phillips' speech was well-crafted and smooth, but ultimately his message was lost in a sea of Biden supporters.
Still, it seems like Phillips was able to make a dent in the race and stood tall in the sea of more experienced politicians. His underdog status might even give him an advantage in his upcoming debates. If he can turn the tables and surprise even those who predicted his eventual defeat, Phillips' showing in the Minneapolis fundraiser may end up being the defining moment in his campaign.