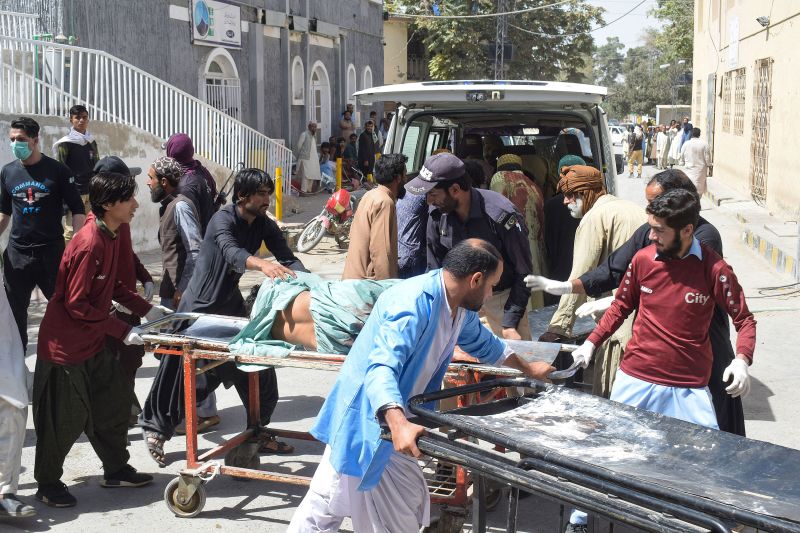 At least 52 killed after blast rips through religious procession in restive southwest Pakistan
At least 52 people were killed and dozens more injured after a powerful blast ripped through a religious procession in Pakistan's restive Balochistan province on Thursday. The attack took place in the Panjgur district, near the Afghanistan border. According to local police, the victims were mostly Shiites who were taking part in a Muharram procession.
The bombing is believed to have been carried out by an extremist Sunni group. No group has claimed responsibility for the attack yet, but the Pakistani Taliban and other extremist groups have been known to target such processions in the past.
The attack is a tragic reminder of the violence that still plagues the region. Balochistan, Pakistan's largest but least developed province, has long been riven by a separatist insurgency as ethnic Baluch separatists fight for greater autonomy and more resources. Sunni extremist groups have also taken advantage of the security vacuum in the region to carry out attacks on religious minorities such as Shiites.
The Pakistani government has condemned the attack and vowed to bring the perpetrators to justice. The army has also dispatched security personnel to assist in the investigation.