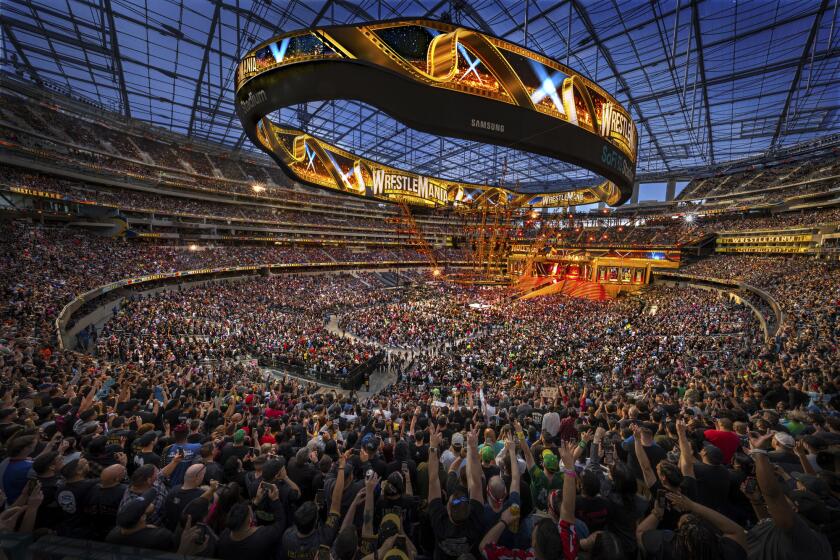 WWE's SmackDown to return to NBCUniversal's USA Network in more than $1.4 billion deal
WWE (NYSE: WWE) and USA Network, a division of NBCUniversal, today announced a five-year agreement for USA Network to remain the exclusive cable home of WWE's flagship programs, including WWE's weekly flagship television programs "Monday Night Raw" and "SmackDown Live."
The agreement was valued at more than $1.4 billion and ensures USA Network will remain the home of the two programs for the next five years.
The agreement encompasses rights for USA Network to telecast both live and repeat telecasts, including the ability to capitalize on the growing OTT streaming service "WWE Network" which will remain the exclusive home for WWE's pay-per-view events.
This agreement with NBCUniversal is significant in that it not only further validates the long-term potential of WWE's brand but also provides a clear path for USA Network to continue to deliver viewership growth. WWE has been a consistent ratings powerhouse for USA Network, with "Monday Night Raw" and "SmackDown Live" regularly ranking among the top 5 shows in all of prime time cable.
The deal ensures that WWE will continue to be seen by millions of viewers on USA Network each week and will enable the network to remain competitive for the foreseeable future in the valuable 18-34 demographic. As part of the deal, USA Network also has the option to air other WWE programming beyond its core weekly programs, as well as the right to continue to distribute content on all digital platforms, including mobile and tablet applications.