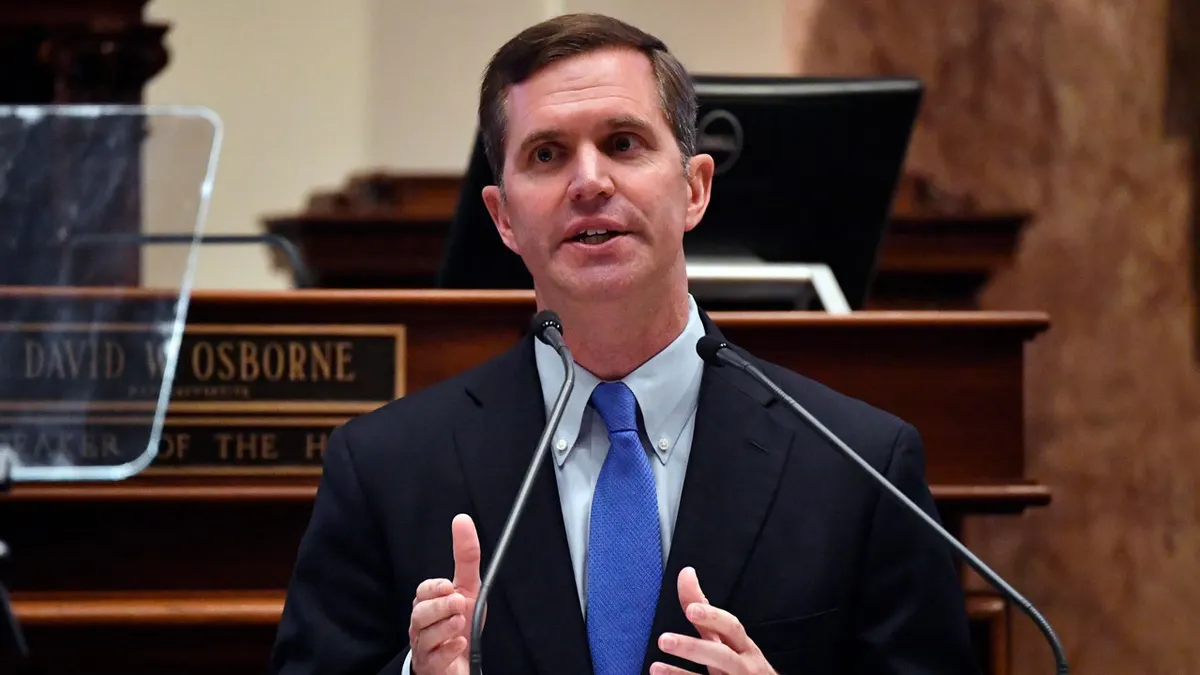 Kentucky Gov. Beshear announces $386M investment in high-speed web infrastructure
Kentucky Governor Andy Beshear has announced a $386 million investment in the state's high-speed web infrastructure. The funds will be used to construct and upgrade 4,000 miles of fiber networks throughout the state, providing high-speed internet to 500,000 homes, businesses, schools, health care providers and other community services.
The new infrastucture will have high-speed residential internet service as fast as one gigabit per second by the end of 2021. It will also expand access to coverage maps for broadband internet in underserved and rural communities. The initiative is part of the Governor's Kentucky Broadband Initiative, which is designed to ensure everyone in the state has access to reliable, affordable broadband services.
The investment comes at a critical time, as the coronavirus pandemic has made access to high-speed internet even more important. With the new infrastructure, students, health professionals, and businesses will be able to access reliable internet services, allowing them to benefit from telehealth services, online education, and remote work opportunities. It will also increase the number of available jobs in the area as new businesses set up shop in the state.
The Governor's investment is expected to generate an estimated $3 billion in economic activity over the next few years and create 10,000 new jobs. With this investment, Kentucky is set to become a leader in broadband infrastructure across the nation.