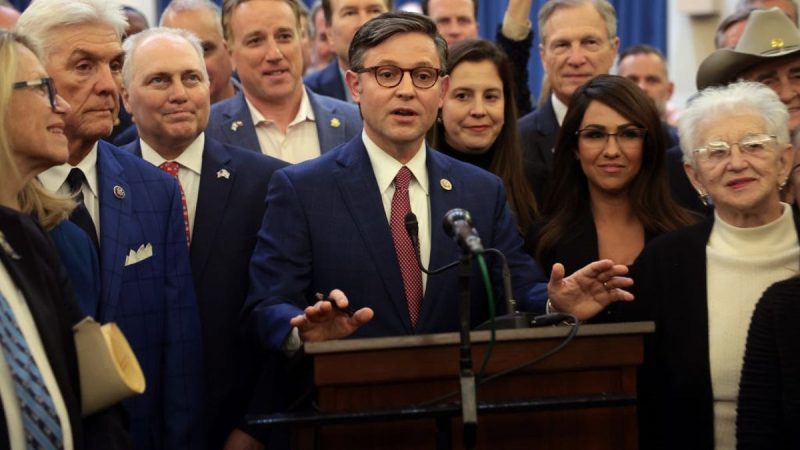 GOP rebels' faith in Speaker Johnson on spending fight could avert government shutdown
House Republicans who objected to proposed cuts to government spending during last year's battle over the budget appear to be standing firm in their opposition to the proposal, despite Speaker Paul Ryan's vocal support for the cuts.
Many of these GOP rebels are voicing confidence that Speaker Johnson will stand with them against any attempts to further reduce domestic and non-defense programs in the fiscal year 2021 spending bill.
The faith in Speaker Johnson is based upon his previous opposition to deep cuts in the past, as well as his comments at a meeting of GOP members in the days leading up to the vote that he would not be comfortable passing a budget that "unfairly targeted lower-income Americans."
At the same time, Speaker Johnson has been noncommittal about whether he would actively oppose the cuts. He has also argued that Congress needs to make some tough decisions in the spending debate and that the cuts must be part of any agreement.
Ultimately, the fate of the spending bill will likely rest on Johnson's ability to keep the members of his party in line, and it appears that his ability to do so will determine whether or not a government shutdown will be averted.