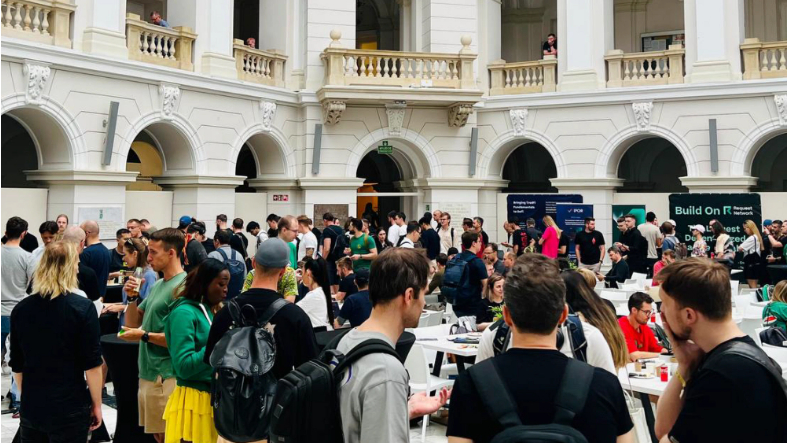 ETH Warsaw Sparks Poland's Rise as the Premier EU Blockchain Hub
The European Union has become a growing center for blockchain technology adoption. Countries such as France, Austria, and Germany have all been making strides to become leaders in the space, but Poland may soon take the position of being the number one destination for blockchain projects. The country has seen a surge in development over the past few years, and recent initiatives have been taken by the European Union and the Polish government to help facilitate this growth.
The most noteworthy development of late has been the establishment of the Ethereum Warsaw Association (EWA). EWA is a non-profit organization, formed by local blockchain entrepreneurs and investors, dedicated to furthering the growth of the blockchain industry in the country. The association seeks to provide support to local blockchain developers, startups, and exchanges, as well as foster collaboration between the public and private sectors.
EWA has gained a lot of traction since its formation in late 2019. The association works with numerous universities in Poland to foster innovation, and has hosted several events with local authorities. The group also has a strong network of media contacts and application developers, all of whom are working to promote the expansion of blockchain technology in the country.
EWA has taken the lead in creating a legal and regulatory framework for the crypto industry in Poland. The association is in talks with the Polish Financial Supervision Authority (KNF) about the development of a standard crypto framework, and is also pushing for the creation of a digital currency legal entity.
Poland is also at the forefront of introducing new blockchain technologies. Warsaw recently announced the launch of its own Ethereum sidechain, which is intended to be used as a platform to help facilitate faster and more secure transactions. The project has received a lot of interest from both local and international investors, and is seen as a major step forward for Poland in becoming a leader in the blockchain sector.
It is clear that Poland is making significant progress in the blockchain space, and could soon become the premier EU destination for blockchain projects. With its impressive network of investors, developers, and authorities, the country is in a strong position to capitalize on its potential and drive the growth of the global blockchain industry.