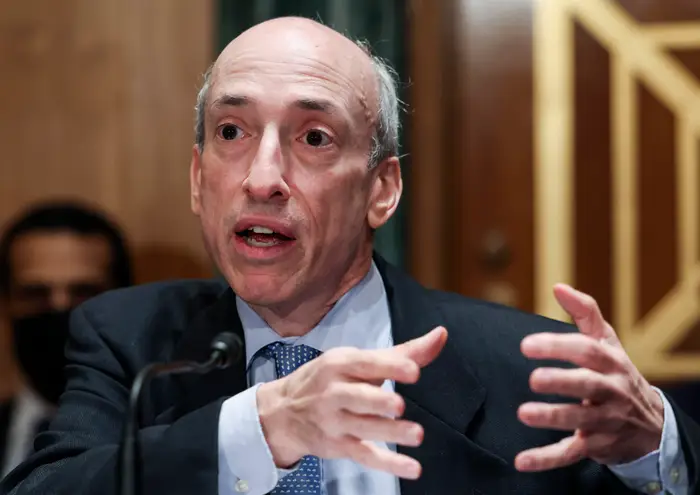 SEC Chair Gary Gensler Set for Back-to-Back Hearings Before Congress
Gary Gensler, chairman of the U.S. Securities and Exchange Commission, is set to appear before congressional committees this week for back-to-back hearings that will focus on the SEC's agenda, including the implementation of the recently passed Dodd-Frank financial reform legislation.
Gensler will address the Senate Banking Committee on Tuesday during a hearing titled "The Regulatory Oversight and Implementation of the Dodd-Frank Wall Street Reform and Consumer Protection Act of 2010."
The hearing will touch on the SEC's efforts to able implement a framework for derivatives trading, strengthen its regulation over hedge funds and the implementation of a fiduciary duty standard. Senators are expected to challenge how the SEC has prioritized its enforcement and rule-making actions.
On Wednesday, Gensler returns to Capitol Hill for an appearance in front of the House Financial Services Committee, where he will likely receive similar questioning on the same topics.
The hearings will serve as a platform to showcase how the SEC has been holding Wall Street accountable and modernizing regulations. Gensler will likely be asked to explain in detail the details of the SEC's initiatives and progress, including how the Commission has been able to crackdown on financial misconduct and fraud.
The hearings this week provide Gensler an opportunity to explain some of the more controversial aspects of the Dodd-Frank legislation, such as the Volcker Rule and credit rating agencies.
Overall, Gensler is expected to receive a relatively friendly reception before Congress this week, and his testimony should offer insights into the direction the SEC is moving post-Dodd-Frank.